How to Manage in Times of Crisis
With the Covid-19 crisis current and global it is comforting to have the wisdom and knowledge of Author Dr. Ichak Adizes and his books.
Released as a written version of his presentation to the Russian Academy of Economics during the 2008 Financial Crisis, (Where Dr. Adizes is an honorary scientific advisor and has received an honorary doctorate,) the E-Book version of Dr. Adizes' speech gives us not only hope, but the appropriate strategy, to prepare and rebuild just like we have so many times before.
FREE Download. Access in three different formats:
Descarga gratuita. Acceso en tres formatos diferentes: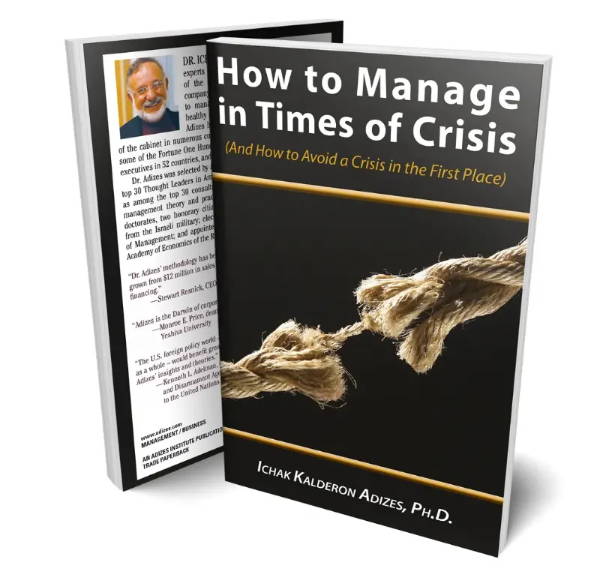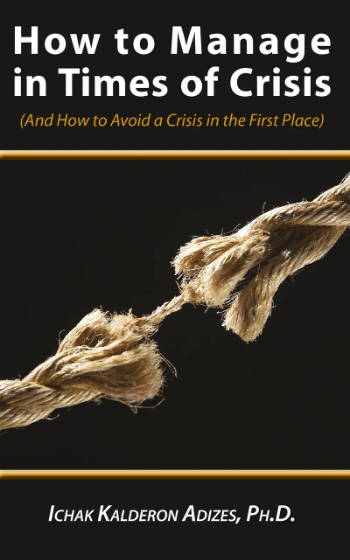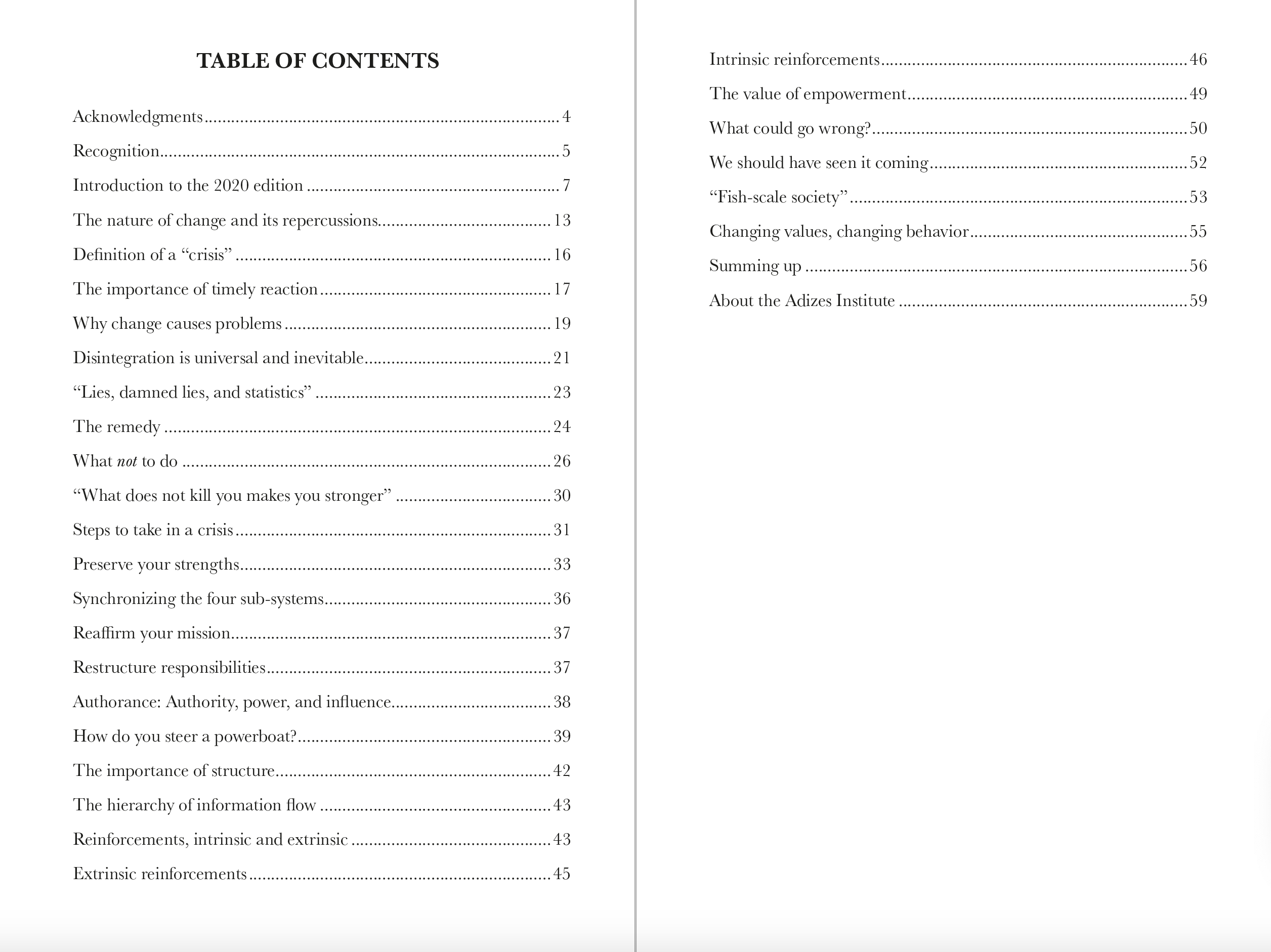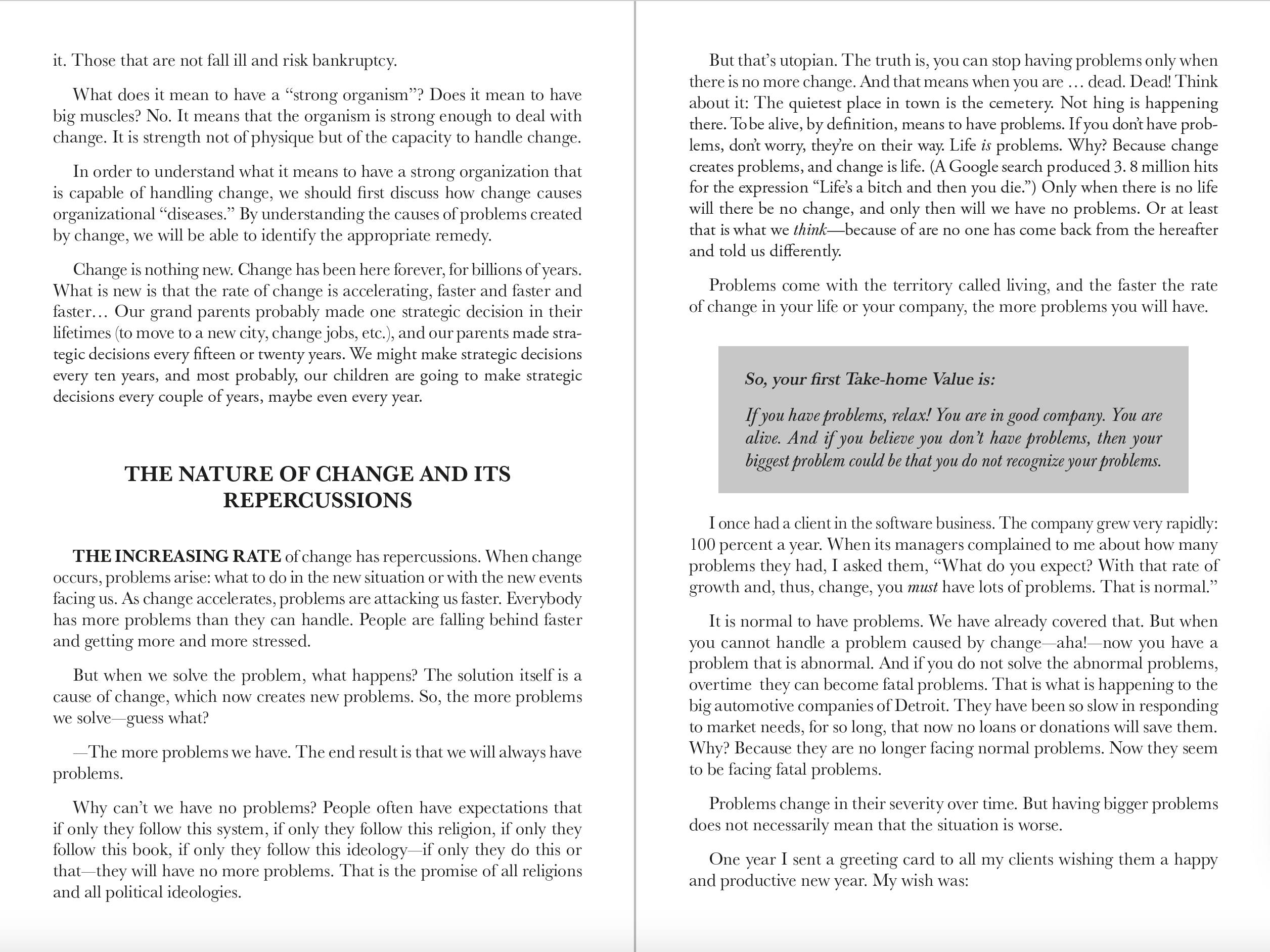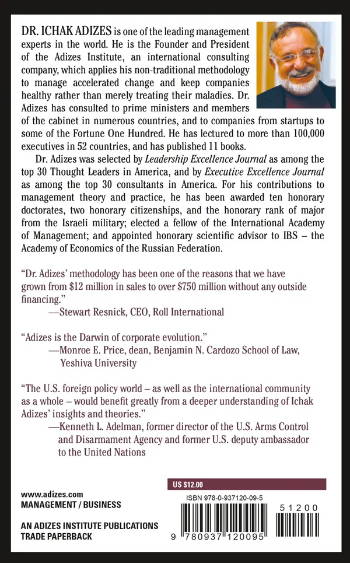 It is a good book written by famous adviser Ishak Kalderon Adizes. During reading this book I have got a lot of decisions how to managed any kind of problems (it means crisis): personality, family, couple, company and etc.
Great concept described in short sentences to approach any problem. And hard working philosophy mixed internally in authors words.
- Mr Das
The first time I read from this author and give me a change of my mind about how to handle life and business crisis and problems and how to solve them even before they occur.
- Amazon user
I thought Dr. Adizes's book was filled with sensible, easy to follow information. I found it particularly useful given the current economic situation. I would recommend this book to anyone trying to keep a business afloat during these difficult financial times.
- Taylor Orr